Recovery and Heat Testing!
After 3 days fairly hard training it was time for an easier day (and moving apartments so fitted well).
A very easy swim out to the 1/4 way mark followed by 20-30 minutes floating about on my back enjoying being in the middle of the ocean all alone. Had it not been for the occasional wave over my face I swear I would have fallen asleep (I can sleep pretty much anywhere!)
Then off to do some Ironman shopping, check that I'm actually properly registered (Race#977) well you can never have too much Ironman gear! an early dinner of very only slightly grilled Ahi and of to start reading another book. This tapering's hard work!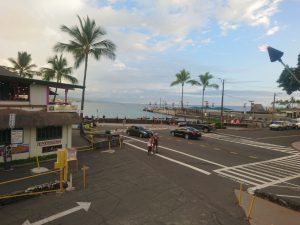 Day 4
The next day was back to some short hard training, changing things round a bit I decided to run first today mid morning to try and get the worst of the heat, short 1k intervals in Zone 5 Heart Rate, managed 2 and then started overheating and had to stop to cool down! then managed another 2 with long cool down run. Despite sounding bad this was actually a great session, I have managed to heat acclimatize as I'm running the pace I'd expect at the Heart rates, I now know what HR I can run at before overheating.
This means I should push harder on the bike on race day as I won't be able to run the pace I think I an without overheating. All good, hope it actually pours with rain on race day!
Back to the swimming pool for the afternoon session, great set of 15 x 100m (yds) fastest I've swam these in for a few years, all a great sign for race day, getting excited now and can't wait !.