It's now into Race Week!!
Only 5 days to go, still some short sharp training to do and lots of tapering.
Today was short 1hr ride with some 10 minute intervals at over race pace, headed south out of Kona to avoid the crowds on the Queen'K, what a great road. Very hill but smooth and hardly anyone else on it (cars or bikes) stopped to take a couple of pics, great fast return hitting 85km/hr, a bit scary when hit by some crosswinds, good practice for race day!
Another hot day though, 38degs again, some superb views and huge clear hard shoulder for cycling on (that is actually safe to cycle, unlike the UK!)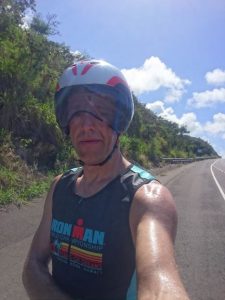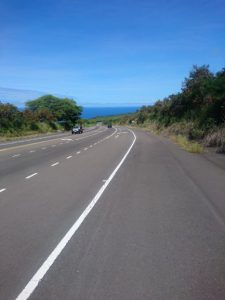 Another leisurely lunch and then of for a Massage, Ooh that hurt more than the training. Would have been worried about how sore the massage was had it not been for the list of Pro's and World Champions he'd worked on or fixed in the past!
A proper day of tomorrow with a snorkeling trip booked, so no training chat in tomorrows post, I promise!