Ironman World Championship 2019
A bit quicker at writing this report than last year!
Well I finished, had a great swim and first half of the bike. Could stop there but need to write this to sort stuff out in my head.
These may all sound like excuses but they all do feed into the end result..
Training was going well and so far I'd had a great season, everything was on track going for hopefully a PB in Kona, I was managing lots of indoor heat training, so much so that I broke my treadmill (thankfully only the week the week before flying out).
Th spanner in the works was a trip to Houston with work, I thought this would be OK. Planned a recovery week (although only 4 weeks out from Kona, so not ideal) and some more hot humid training. Whilst in Houston Tropical storm Imelda hit, so very little outside training, only a slight blip. On the way home I caught a virus and then had a migraine on the Sunday back when supposed to be doing my last big brik session. It then took a week to clear (after a trip to the doctor who just said rest!)
Looking on the positive side I thought; training's in the bag and all going well so I should just be nicely fresh for Kona!
Added to this I had just been turned down for a job at work, I'd spent the last 2 weeks telling people at work I wasn't going to get, (they all assumed incorrectly that it was a natural fit and I was the obvious choice for the role), although I already new that I wasn't getting it, not officially anyway. This wouldn't normally be an issue but having just suffered a loss of 2 weeks training for my key goal of the season, for something you have worked hard for a long time it was a huge blow and played on my mind too much. Gave me some clarity though and the positive being I need to further redress my work / triathlon balance.
Anyway excuses out the way!! I was looking forward to the race, I swam pretty much everyday before hand and my swimming was on form and feeling great, the few bikes and runs I completed were easy paced and I certainly didn't overdo the training in the run up. Also plenty of sleep and relaxing.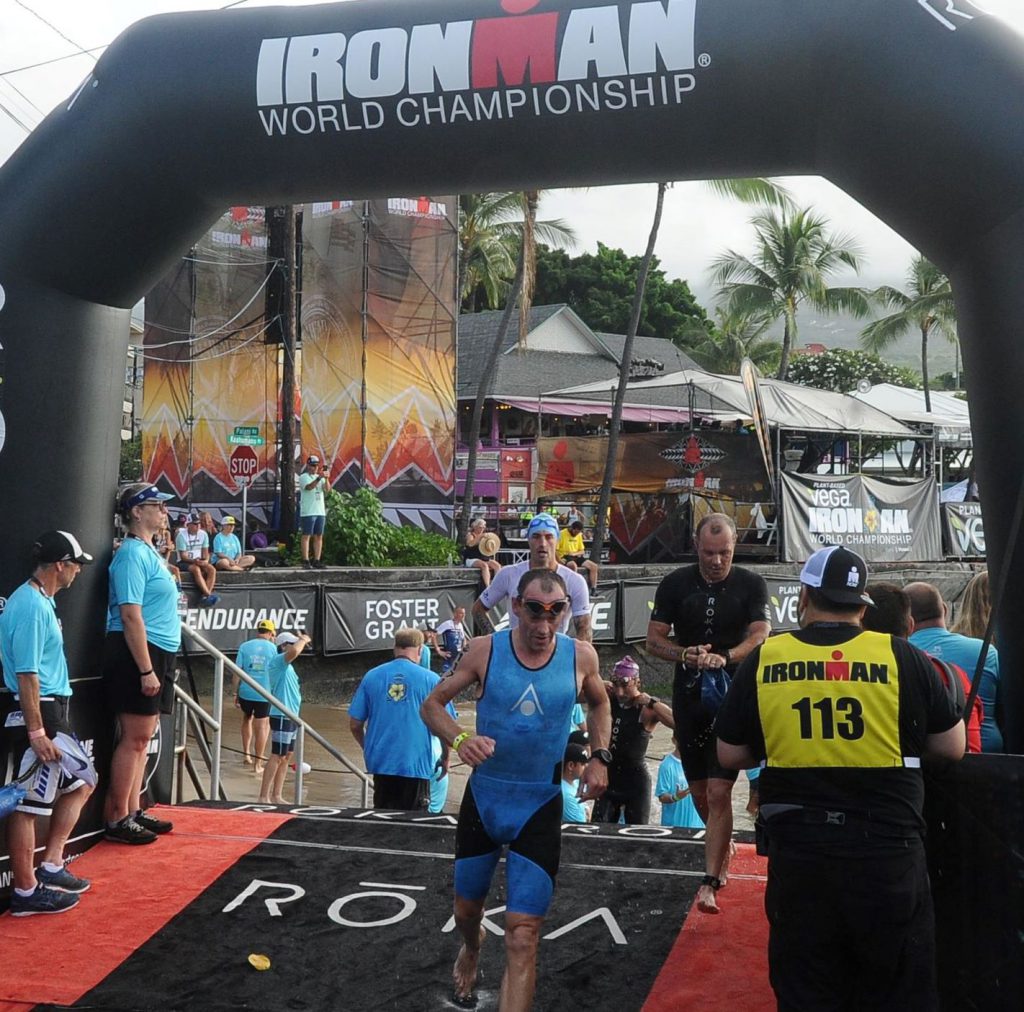 The race was a waved start this year to try and break the drafting issue on the bike so it was going to be interesting. I was off in the 3rd wave after the pro's with a wave going every 5mins. I much preferred this as the start line was less congested and fewer slower swimmers starting at the front thinking it was a good thing. The gun (or horn) went and it pretty quickly settled down into a few swim packs, I settled in deliberately holding some back as I didn't want to overdue it in the swim. About 1/4 of the way through another athlete starting coming past our group so I jumped on his feet and drafted until the turn around point where we swapped places and I took my turn at the front. Unfortunately at the turn-around we caught the majority of the previous wave and it got a bit messy, so we lost or mini pace group, it was fast to the turn around ~27mins. On the swim back there were lots of swimmers to work through, I'm not sure if this was good or bad樂 on one hand I was using the draft from packs and swimmers to catch up and overtake the early waves, but on the other hand it meant lots of changes in direction and head up swimming to try and work out a route through.
It was a great swim 58:14 and 24th out the water in my age group (206th overall), having not go to hard.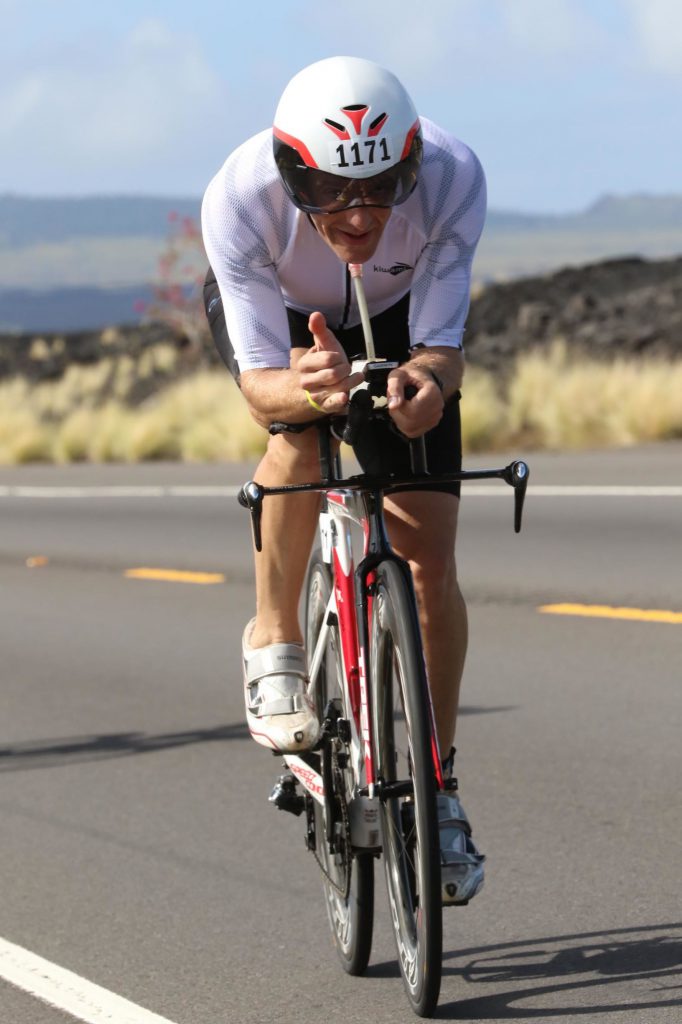 Onto the bike and my legs felt empty immediately, no worries I just need to warm them up I thought so set a steady pace on target power for the first 20mins until onto the Queen-K. This worked and they felt better and I got to work, slightly under target power thought I'd be conservative and save some for later. All going well (ignoring the blatant drafting going on and the lack of action from referees, it's Kona it happens, not point getting upset about it!) All went well to the turn-around at Hawi and on a good pace. average power was below target (and below what I averaged at Celtman earlier in the year) so I thought I'd taken it conservatively and would at least hold this for the way home!
I didn't get very far and felt like I anm out of energy, not a complete hotting the wall just empty, nutrition was going well (well I was taking it in) not sure if it was being processed. From then on it was just a slog, at times barely putting out 50% power, turns out it wasn't all bad only 20watts down for the way home from the way out, not what I was expecting given how conservatively I had ridden.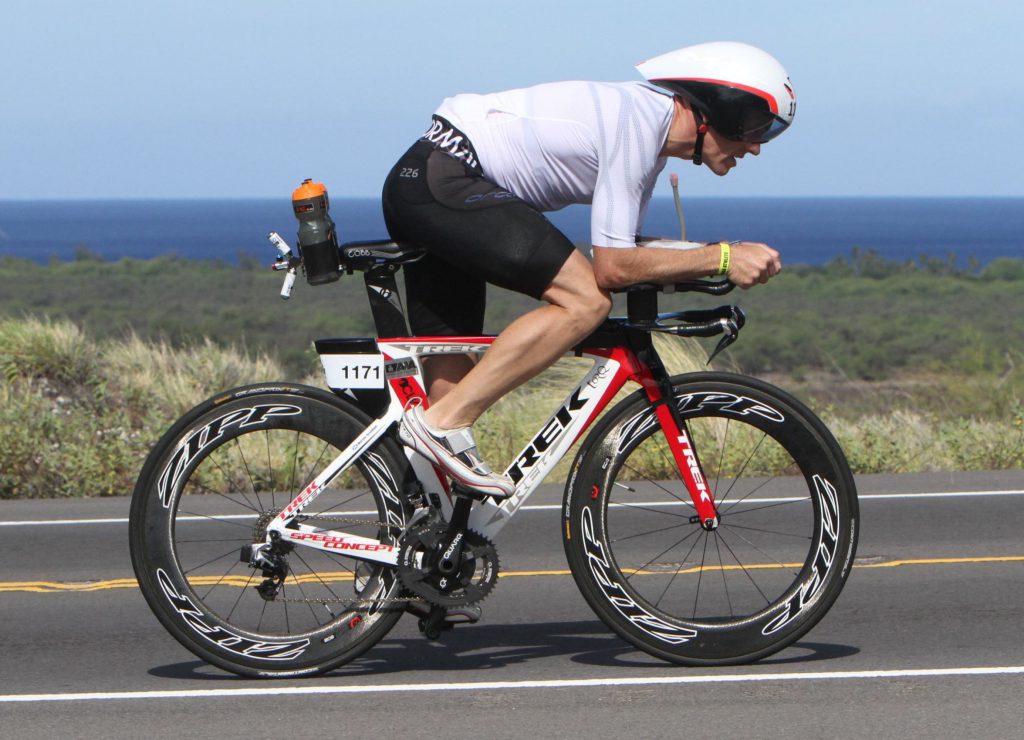 In transition this is the first time I've really ever considered DNF'ing. I didn't know how I'd get through the run but couldn't give in. Plan was take it easy walk each aid station get the fuel and water in and just see what happens.
All was going reasonably although at a steady pace (about 4hr Marathon) so not great and accepting I wasn't going to get anywhere near time I'd like, so plan was just enjoy it. Onto the Queen K and sticking with the run walk strategy I started chatting to an Australian bloke whilst walking one of the aid stations. Having some good craic then we had a combined agreement to walk chat and enjoy. All great fun, but it dawned on me how long this was going to take to finish at that pace (and aid stations started serving soup) so I decided to run the last 10k, no matter how much it hurt, it wasn't fast but I continued and crossed the line with a smile on my face.
As I was reliable informed in a pub after the race by a 2 x Olympic medalist, 'that was ******* awful'
Not a great race but I finished and following debrief with friendly coach came up with a whole list of possible improvements. So with unfinished business I set out on the Kona quest for 2020!