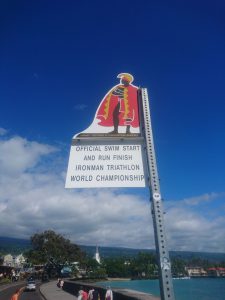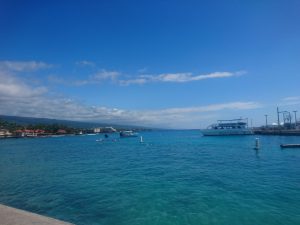 Now all the training's done (well almost) I have some time to update my blog (and back dated reports from this years racing).
Well here I am in sunny Kona, had a great first day of training after yesterday finding my feet and re-acquainting myself with the coffee shops (and finding out my favorite cafe has gone all posh and does more food and alcohol and only a single choice of coffee, used to take 30 minutes to decide which bean and strength to have.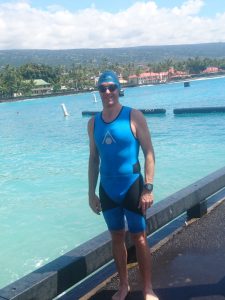 Anyway great first swim round the whole swim course (think it's currently a bit long as marked) Garmin said 4.2km, lovely first swim with the Aqua Sphere Phantom Speed Skin, would have been a very fast swim had I not kept stopping to look at the fish!
I leisurely lunch and then out on the bike for 1hr 1/2 of race pace intervals to get back into the swing of things. First time I've looked at a thermometer a mere 36.4deg when I first hit the Queen K, dropped to 34deg further out of town.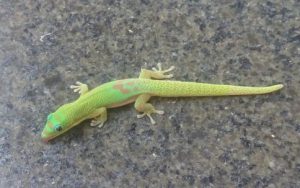 Had to stop for a quick photo, this is where the real pain and suffering starts on the run, only about 15k to go from here in the hottest part of the island (apart from the erupting Volcano!)