Red Bull Neptune Steps 2019
An annual fun event for me now. Always looking to do well, however it's just awsome fun swimming climbing up stuff and diving in. And copious quantities of Red Bull of course!
It was tropical this year 8deg in the water (4 x hotter than last year) and sunny. Yes sunny in Glasgow!
Looking at the heat list I thought I had definitely got the easier end of the draw, not that Neptune Steps is even slightly easy. There's never any certainty in qualifying at this event, so learning from previous years my plan was to start on the front and go full gas to the first climb.
Well it worked, got to the first climb in 3rd and then worked my way to first through the rest of the heat. Well pleased with this as I slowed down for the last part to save some energy. Then a 3hr wait until the Semi Final, great time to dry the Aqua Sphere Pursuit Wetsuit. Great opportunity to go and watch the rest of the heats.
It was fantastic to watch fellow Aqua Sphere and Michael Phelps athlete Seamus Sheard bossing his heat to take the win, good not to be in the same heat this year.
Same strategy for the semi-final, go all out. It was pretty rough at the start lots of argy bargy, and was getting a bit fed up with it, no need for it really. Especially when most of the culprits were worn out and slowed about 3/4 way to the first climb. I wasn't paying too much attention to where I was in the field until I got to the top of the 2nd climb and realised I was in 3rd. This was great, kept the effort in but not full out anymore and worked my way into 2nd and kept it there to the end. Fantastic result.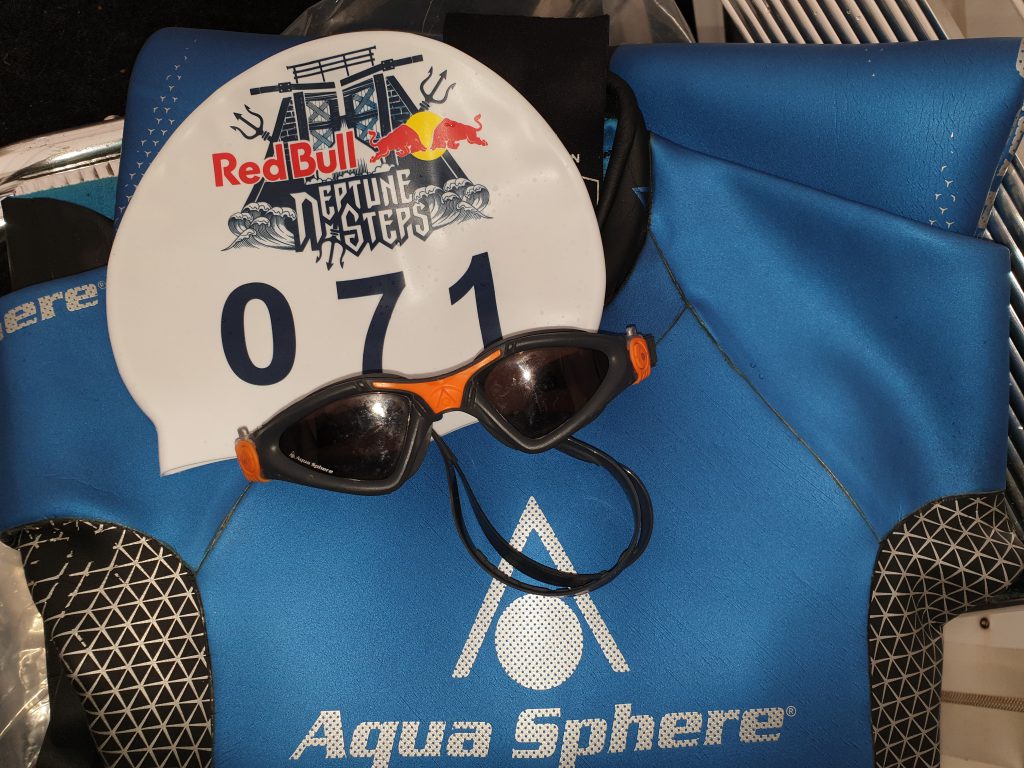 Onto the final and a quick change of wetsuit from the Aqua Sphere Pursuit to Phantom wetsuit, and the Kayenne Polarized Goggles. A definite good plan.
The final was less hectic with only 20 competitors and the fast guys were super fast so within 20 meters they were gone. Not sure where I was at the first climb, however I did my usual and passed people from there on, I kept going to the end even pipping someone on the line to finish 9th. This was absolutely awesome, I had always thought top 10 was a dream with a field stacked with Commonwealth swimmers and medalists.
Now thinking I I start specific training for it earlier next year could I do better!!! Certainly with the support of Aqua Sphere and Michael Phelps Open water and pool swim gear, bring on 2020. Small matter of Celtman and Kona to come first!!!