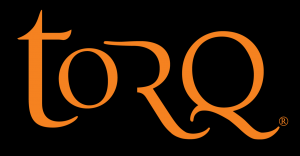 I am very happy to be working with Torq nutrition and being #Torqfuelled for 2018.
Torq have come onboard as a nutrition performance partner to provide training, race and recovery fuelled – and worktime snacks with their awesome snack bars. – And replace my coffee addiction with Caffeine Gels!
I have used Torq energy products since 2008, primarily due to the all-natural make-up (I don't get on well with sweeteners and I don't see why any energy products that are naturally sweet need them anyway).
You can even boost your ethical credentials with Fairtrade bars, and go Organic.
All natural, Fairtrade & Organic – what's not to like!
I was part of the Torq tri team from 2008 until 2011, and in the interim periods I've tried other manufactures, whilst doing well there is a common trend that I've not performed in events where Torq hasn't been on the menu. Completely un-scientific but it's a common theme.
One product I never go without though is Torq Recovery, it just works, still amazes me how recovered you can be the next after a full on work-out followed by Torq recovery and following their re-fuelling guidelines.
As for Gel's, I'll do a full review soon, but for now it's Banoffee, Rhubarb & Custard, and Raspberry Ripple! Still waiting to get into the Bakewell Tart & Lemon Drizzle cake flavour.
For a fun review and comparison with real cake click hear!!!
https://twitter.com/WildGingerFilms/status/975654780159832066